Manchester United star, Paul Pogba and his wife Zulay on Monday, 6th January 2020, threw a very big party for his son, Labile Shakur's birthday celebration.
It looks like the football star is not only good on the pitch but also good at throwing parties.
A photo that was shared on social media had the football star and his wife showing so much care and love to their one year old son.
The couple together with their son wore the same design of attire with father and son sharing the same colours.
At the party, different kinds of birthday cakes and balloons were seen around which made the birthday a colourful one.
Watch the post below: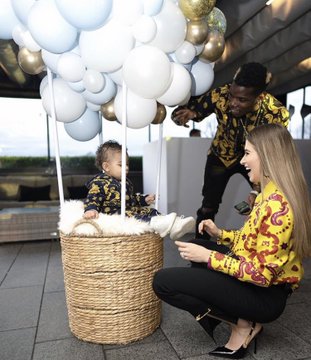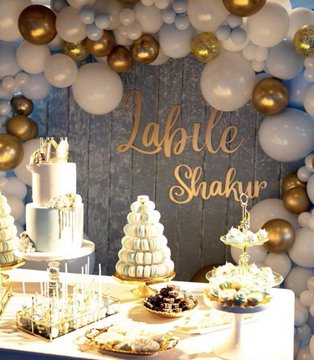 Comments
0 comments