Reports currently gathered by our outfit indicates that the Ghana Education Service has issued a letter to the head mistress of KNUST SHS Madam Felicia Asamoah Dankwah to step aside for the Regional Director of Education , Ashanti to take over the administration of the school.
Reports has it that a student of the school had an ulcer complication but was not given the needed attention by the school's authorities. The students are of the view that the authorities of the school feared the student had been affected of the coronavirus which led to his death.
The students who were displeased about the authorities actions started a demonstration to register their complaints and in the process destroying the headmistress's car.
One of the Student recounted that "The senior Housemaster told the deceased boy's friends to leave him alone. He told them to sanitize their hands and asked them why they were holding the boy and gave them a plot to weed as punishment.
They also accused the headmistress of also not handling the situation with any urgency" the headmistress herself came to stand in front of this boy and the boy was rolling on the floor for more than four hours.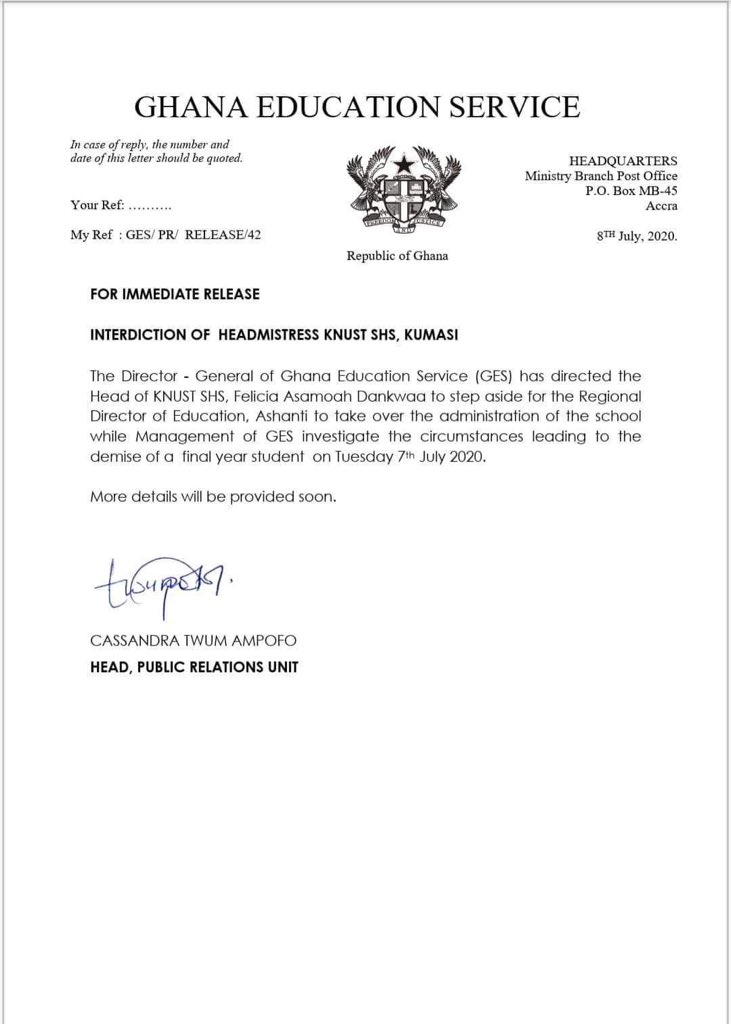 Comments
0 comments