A picture of two lovebirds are currently making waves on social media with regards to the position they found themselves in.
While many were busy buying foodstuff and other essentials materials needed to stay alive during the lock-down period, some were busy "finding solution" to their raging sexual desires. These two teenagers love-birds were caught on camera kissing passionately in a 30 seconds video as the lock-down was about to commence .
A popular twitter influencer with the handle @brezzaddict reacted to the video and said "This guy kissed for 30 seconds and didn't press brezz?? God forbid!
Social media commentators upon seeing the video decided to add a little of their thoughts on the on going drama between the two teenagers.
Checkout the lovebirds doing thier thing;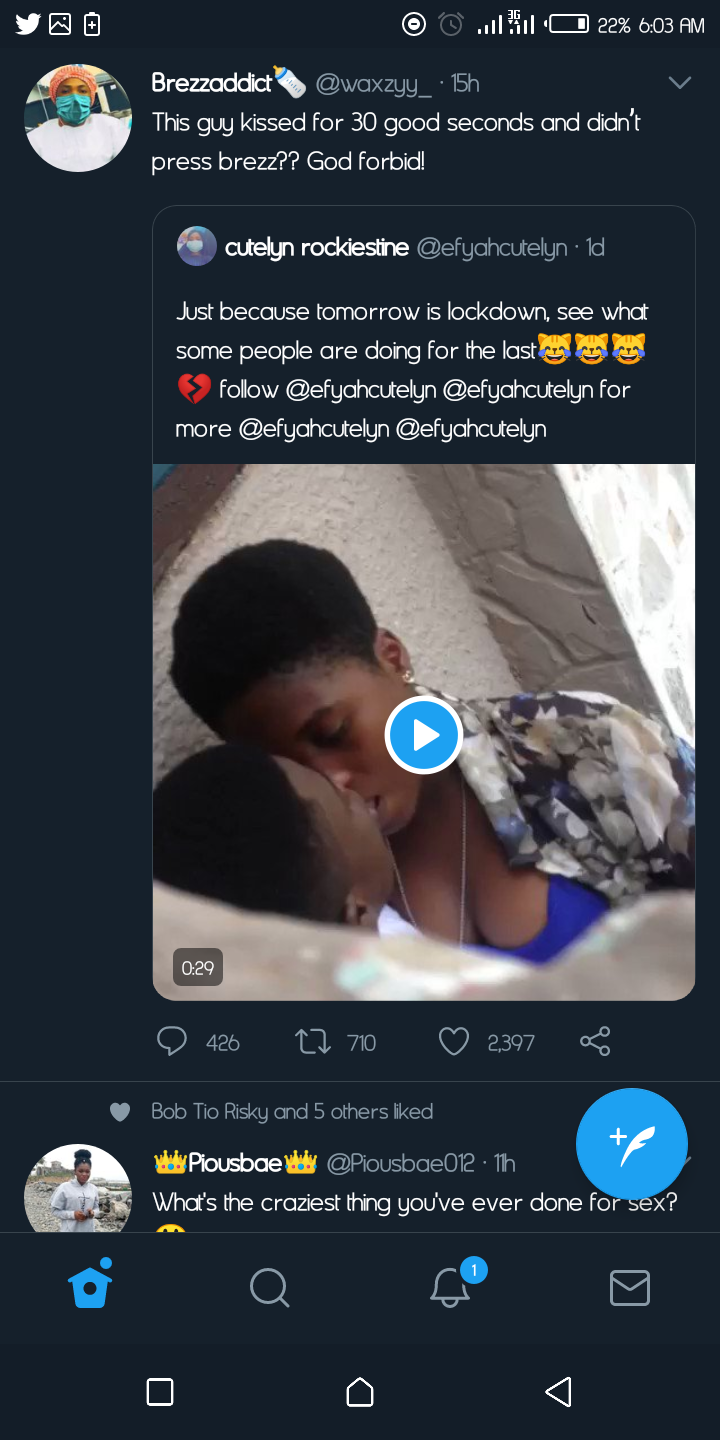 Checkout the reactions that came after;