The 31-year-old singer has sparked baby speculation following her appearance at her 2019 fifth annual Diamond Ball.
Rihanna fans are convinced the singer is pregnant after spotting a 'baby bump' own footage from last night's fifth annual Diamond Ball.
After stepping out on the red carpet at the charity event, which supports her Clara Lionel Foudndation, the 31-year-old was seen covering her stomach with her hands.
Rihanna wore a floor-length, black-and-white Givenchy Haute Couture gown, with a high neck and long sleeves covering most of her body. She paired it with big pearl earrings and a red lip.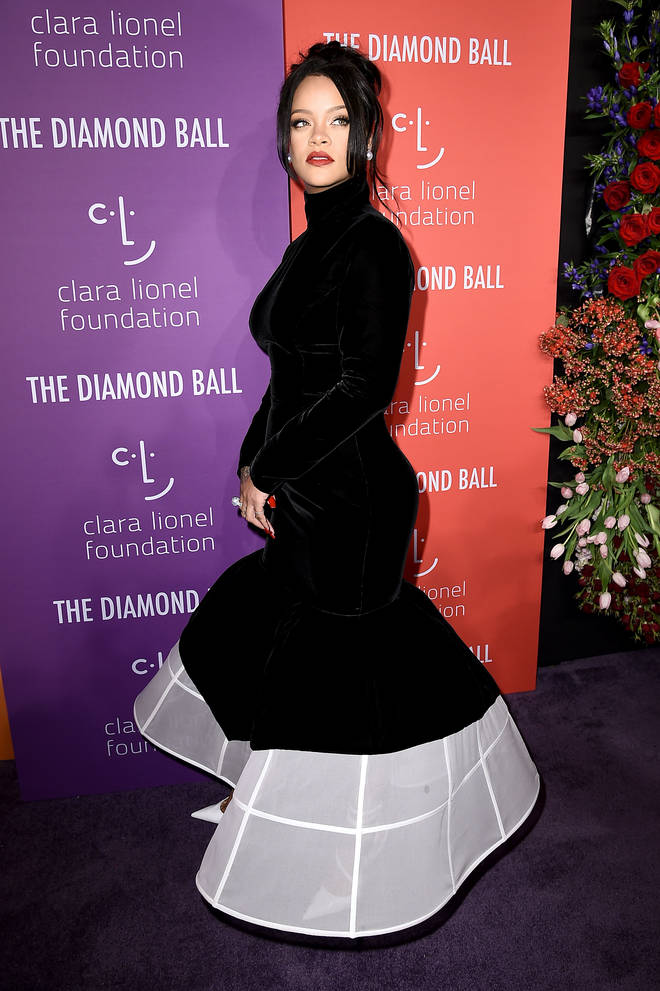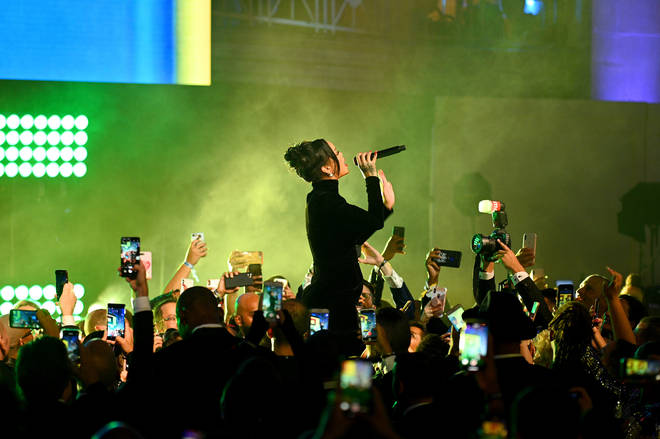 Later into the night, Rihanna took to the stage with Pharrell Williams to perform their hit 'Lemon'. And while fans were happy to hear the songstress singing again, the topic of conversation soon changed.
"OH MY GOD RIHANNA'S PREGNANT WTF," wrote one fan alongside a picture from the night showing Rihanna performing onstage.
"Rihanna is pregnant you guys! I'm not okay!!!!" wrote another.
"For those of y'all that do not believe .. Rihanna is pregnant, Look closely when she gets onstage …" wrote another alongside a video of the 'Needed Me' star.